Cruinniu na nÓg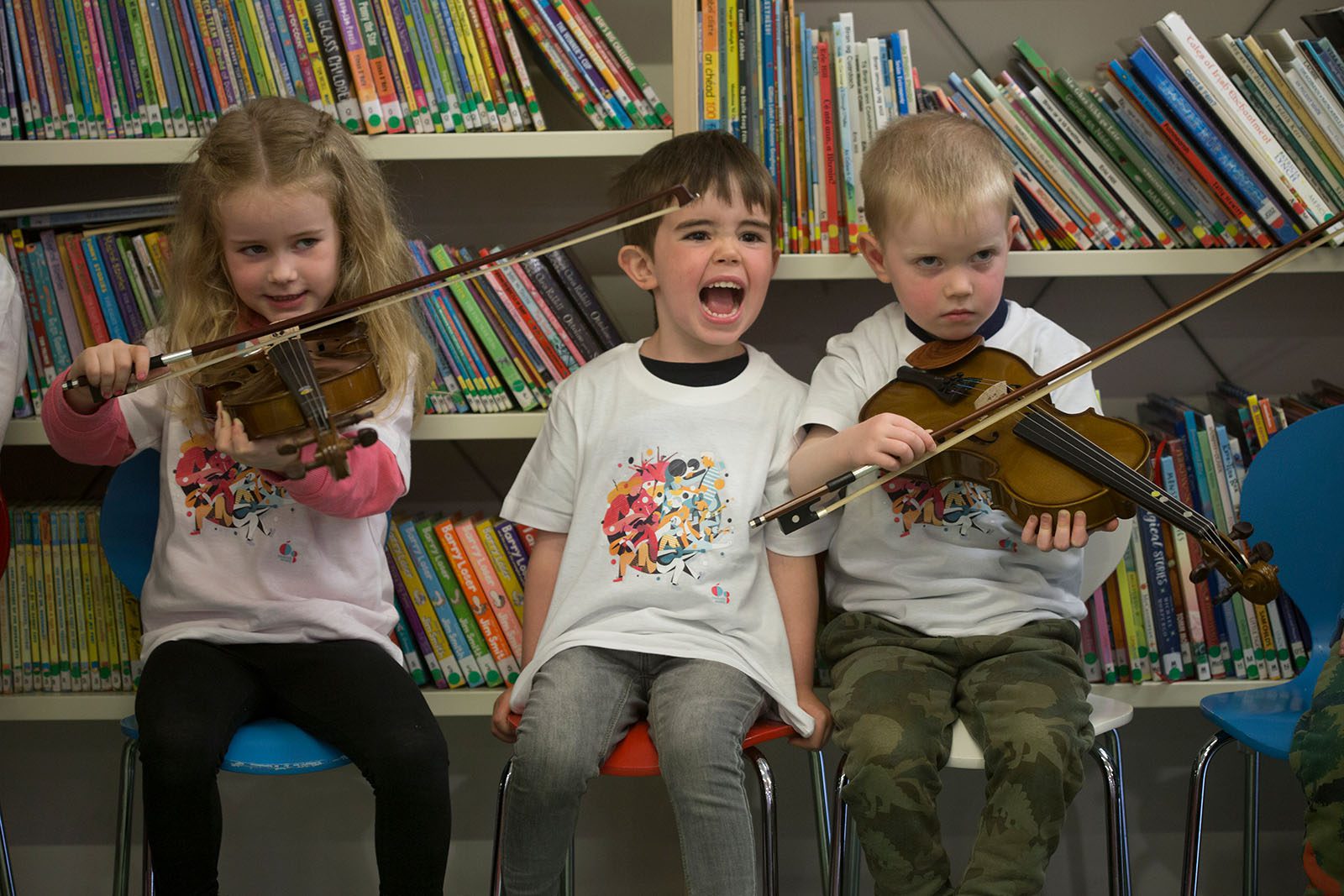 We had a fabulous day meeting the young musicians of Sligo for Cruinniú na nÓg Ireland's free national day of creativity for children.
Under 12s experimented with different instruments including guitar, drums and cello at our Amazing Music Workshops in Tubbercurry, Ballymote and Sligo Libraries.
Our ensembles and teenage bands showcased their music at the Marquee at Sligo library. They were brilliant if we do say so ourselves.
A huge thank you to our funding partner Sligo County Council, Creative Ireland and to Sligo libraries for hosting us.